DSS001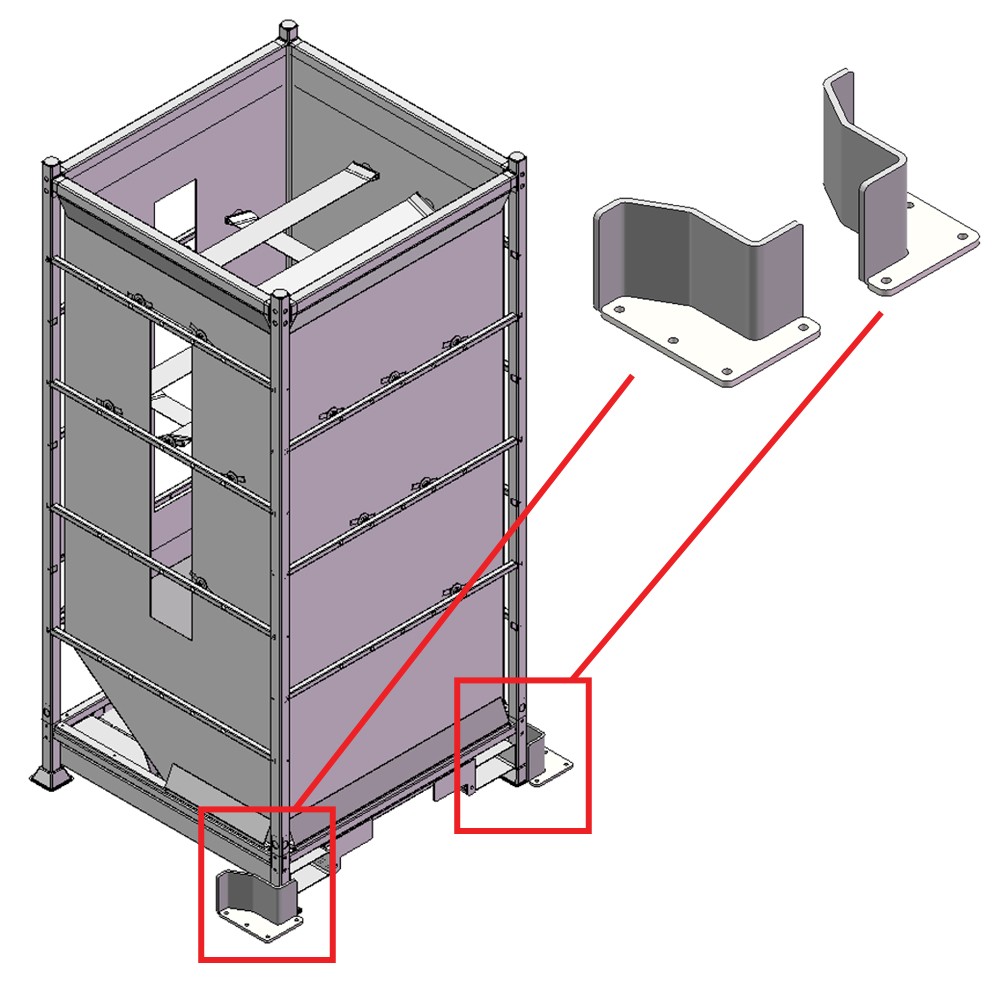 Centering frame for flexible silo
This centering frame ensures that the
operator places the silo on the correct spot in production
, by simply putting it
between the 2 corners
(see picture).
Flexible silos: use
When it comes to bottle storage, intelligent tumble pack solutions can reduce the workload heavily for environments where there is not much transport involved. Averagely, you can store 30 % fewer products per cubic meter, but in these environments, this will not be in relation to the workload, packaging material and/or investment needed.

Such flexible silo systems are often used for:
In-house productions, blowing and filling bottles in the same building.
Nearby sites, blowing bottles and the customer is nearby.
Internal storage solution for offline labelling, instead of online labelling. You can achieve a higher line efficiency by disconnecting the labelling machine from the bottle production machines. As a result, it will avoid stoppages of the blow molder due to the label rolls being empty. Also, it will avoid bubble forming in EBM due to the cooling of the bottles.
In conclusion, flexible silos are the ideal solution for non-food in-house productions, or nearby plastic bottle manufacturing sites!

With this DSS001 centering frame, you can place the silos correctly in production.

Machines for flexible silos
Moreover, apart from the centering frame, we also have a range of machines for loading (blow moulding department) and unloading silos (filling department).
We have two types of unloading:
RELATED
This centering frame is suitable for the following flexible silos:
PRICE
RESOURCES
If you need further information or if you have any questions, suggestions or comments, please contact us on:
Contact details