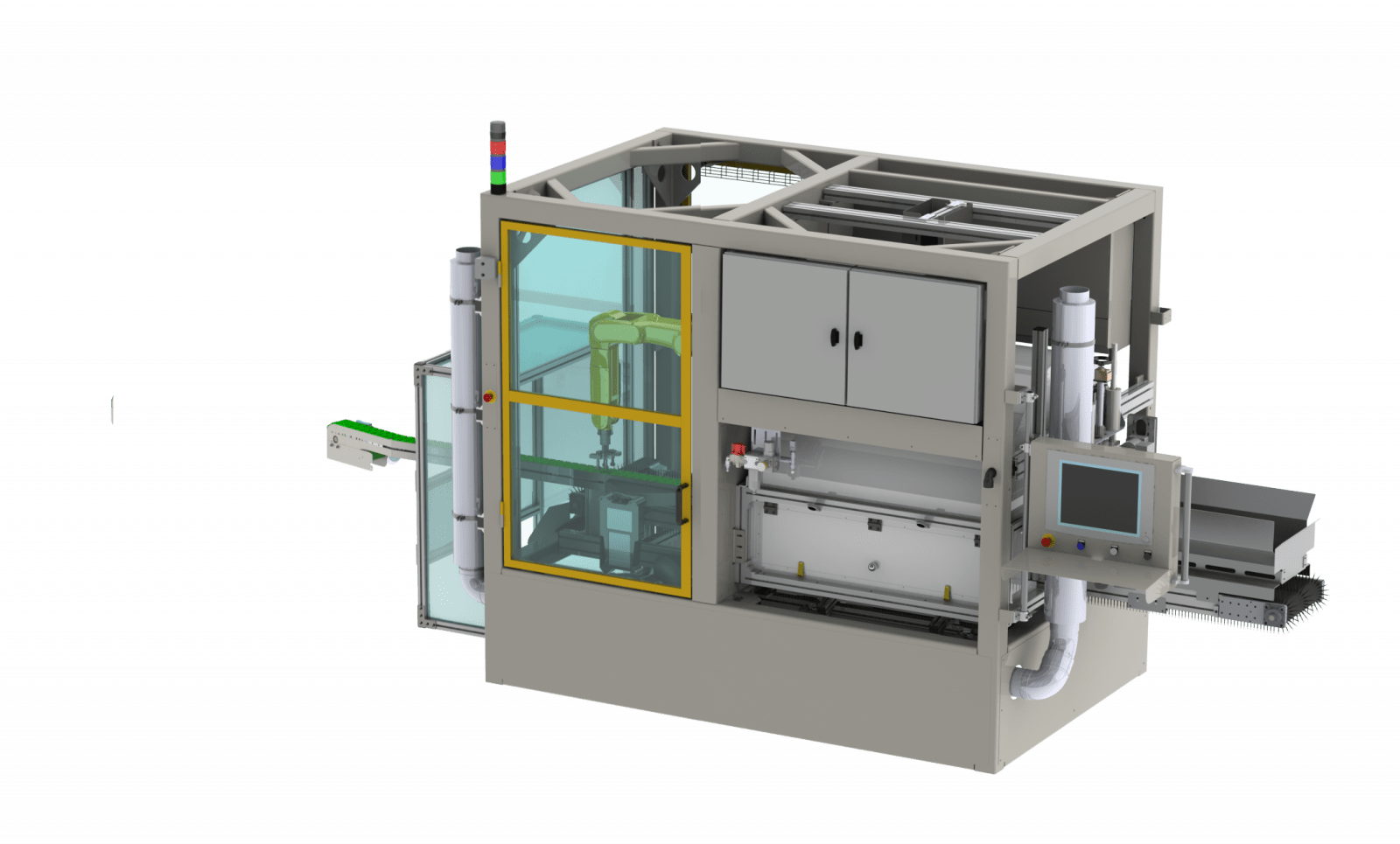 Delta Engineering developed a range of robotic unscramblers.
Bottles are unscrambled with Robots.
Currently we have a DBP101 one head and DBP102 2 head robotic unscrambler.
Each head can go up to 2500 BPH, depending on the bottle geometry
The bottles are not 'scrambled' as in normal unscrambles creating scratches and jams, but they are dropped onto a special conveyor.