ODK310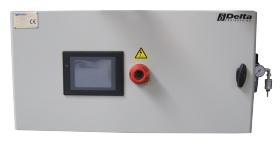 Built-in leak tester – multiple head
Built-in leak tester – multiple head with graphic interface. Designed for the testing of empty plastic bottles, and can be equipped up to 4 heads. The leak tester can be integrated in an existing machine or it can be added on an existing line.

ADVANTAGES
Wide range of products can be tested
Simple operation and clear overview of test result

OTHER VERSIONS
FAQ
How many bottles per hour can I test? Please check out our
leak test calculator
How accurately can I test?
PRICE
RESOURCES
If you need further information or if you have any questions, suggestions or comments, please contact us on:
Contact details