DC401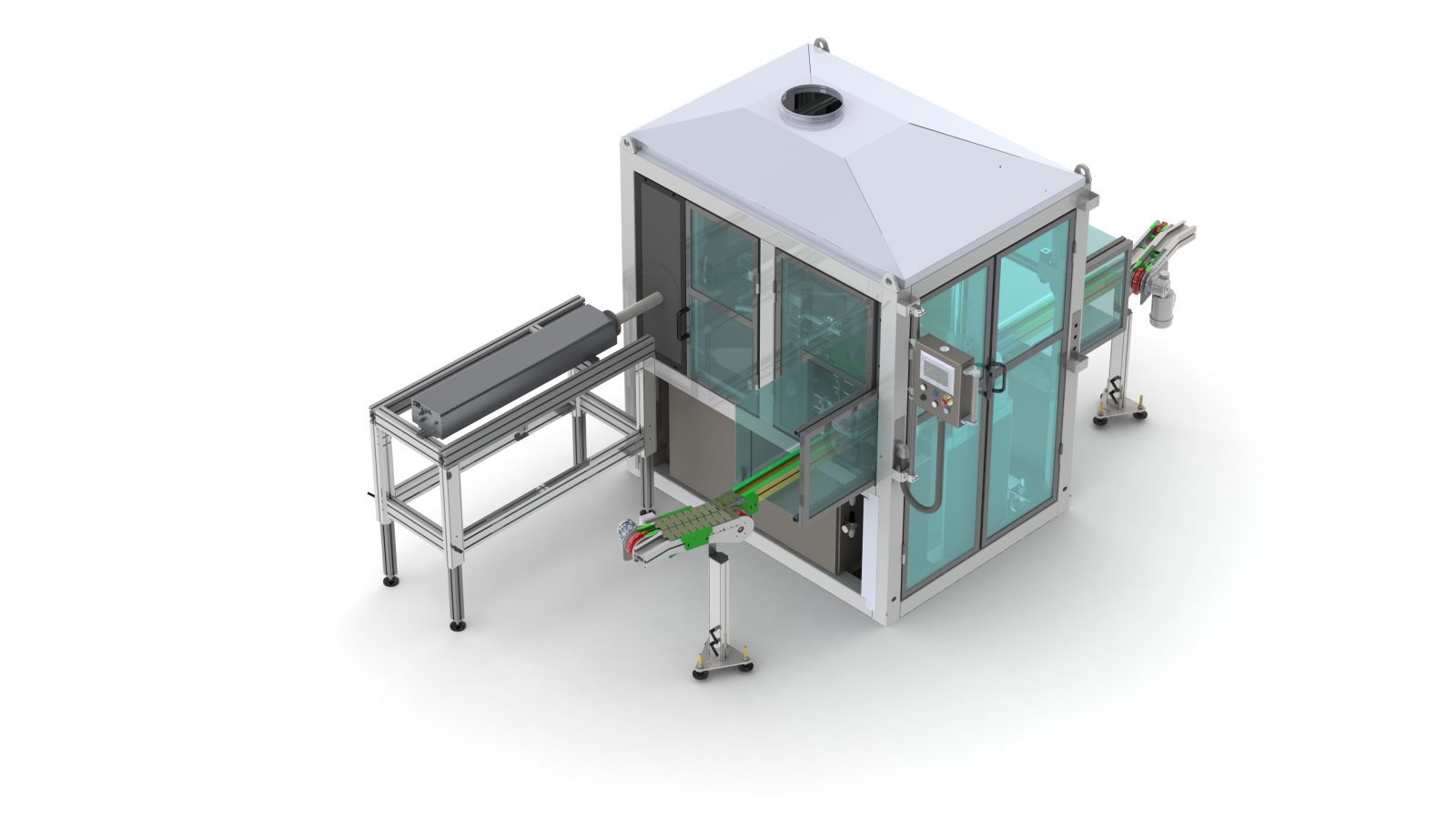 Laser cutting device
This machine can do laser trimming of PET, PP, HDPE, … round bottles.
High speeds can be obtained, up to 8000 BPH per head. It is a new, patented design and can cut basically thru any material , resulting in a perfect, straight cut.
Scrap is conveyed away externally so it can be grinded. The finished products are coming out standing on an exit CD083 conveyor, if necessary equipped with vacuum. The cutting speed is depending on the wall thickness of the material, the DC401 can basically handle any wall thickness.
The machine concept is rotary and designed to the lastest
food
&
safety
standards
OTHER VERSIONS
Cutting machine for round lost heads – short version: 
DC100
Cutting device for round lost heads – long version: 
DC150
Cutting device for non circular lost heads: 
DC200
PRICE
RESOURCES
If you need further information or if you have any questions, suggestions or comments, please contact us on:
Contact details